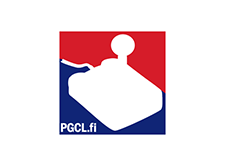 This tournament will be handled by PGC. You may know them from their amateur league PGCL.
Pre-enrollment available later on
Prices: 
TBA
TBA
TBA
Attention!




The prizepool's value depends on player/team-amount attending the tournament! May be changes in value without prior notice.

Rules

The tournament is following PGCL's official rules which can be found
Support

Any questions you might have can be answered by PGCL crew on site:

Tony "The_Sorce" Karlsson
John "Mokeponi" Kronberg
Andreas "konffen" Valli
All conflicts will be resolved by the crew
Liveinfo, time schedules and brackets you can find on LANFeed.