[ms_accordion style="simple" type="1″ class="" id=""]
[ms_accordion_item title="Event Information" color="#000000″ background_color="" close_icon="fa-info-circle" open_icon="fa-info-circle" status="open"]
MiniEncounter0919
---
The 27th of September at 1600 hours the event MiniEncounter 2019 will kick off in Bygdegården, Malax. For the price of 15€, you can reserve a seat to ensure a spot on the LAN event.
Just as our last Encounter we will have a minimum recommended age of 13 (or 12 if you're turning 13 in 2019), in other words, you're welcome if you are born in 2006 or earlier.
For those of you who haven't visited any of our previous events, we can assure that there are activities for you even if you don't arrive with a clan or a bunch of friends. Besides, you can make friends on location as our participators tend to have the same interests. You don't even have to bring a computer to the event as we are also selling an all weekend visitor pass for 5€, these are paid at the event upon arrival.
In order for you to get information about the event you should log in to your Facebook account and like our Facebook page. We mainly reach out through this media and through hear-say, so if you're coming don't forget to tell your friends as this is no secret community.
Buying tickets
---
You'll be able to buy tickets 1 month before the event starts if nothing else has been stated.
Go ahead and visit tickets.theencounter.nu and buy a ticket via our booking system. Before you can buy a ticket, you'll need to register an account.
After a successful registration, click the tab "Shop" and select "Purchase Tickets". Select how many you'd like to purchase and proceed to select which bank you'd like to pay with.
Complete the payment and you'll be able to select a seat from the Seat map under the tab "Shop" -> "Reserve Places" as soon as the payment has been confirmed from Checkout.fi. You can buy more than one ticket (in case you are buying for a friend), but you are not able to reserve more than one seat per account. You'll then need to go to "Place reservations" and under "My places" you'll see your chosen seat, "Release" it and you'll see a token. Give that token to the desired friend, they then enter the token under "Token" on "Place reservations".
Voilà!
Too Long, Didn't Read
---
What? MiniEncounter 2019
When? 27th of September – 29th of September, Friday to Sunday
Where? In Bygdegården, Malax
How? 15€ ticket price (20€ at the door), Visitors: 5€ Weekend Pass
Why? Cuz you'll have a blazt!
[/ms_accordion_item]
[ms_accordion_item title="Tournament Info" color="#000000″ background_color="" close_icon="fa-gamepad" open_icon="fa-gamepad" status="close"]
Our Tournaments 
---
LAN-parties are all fun and games but when the fun gets serious, tournaments are what you'll need! This year we will host a fortnite tournament according to the twitch concept. Read more about it below by clicking into the information about the fortnite tournament. If the minimum amount of teams/players is not met, the tournament will be canceled and all who have pre-enrolled will be noticed either before the event start or during.
So, in order to compete in a tournament, you need to pre-enroll. By pre-enrolling, you accept our Tournament Terms. Instructions can be found below. 
---
Click on respective game-banner to read rules & pre-enroll.
[/ms_accordion_item]
[ms_accordion_item title="Checklist & Rules" color="#000000″ background_color="" close_icon="fa-file-text" open_icon="fa-file-text" status="close"]
The Checklist
---
Remember that YOU and nobody but YOU are responsible for your belongings, this means both property owned as hardware and software! Always keep an eye on your belongings and password protect your computer!
---
Must bring
---
Computer (computer, monitor, keyboard, mouse, mouse pad,  headphones)
Minimum 10m Ethernet-cable (we do not lend any)
Electricity extension cable (you will only be supplied with one power socket)
Entrance money (we prefer that you pre-pay your ticket using our online payment service)
Common sense and good behaviour
Good to bring
---
Sleeping gear (mattress, pillow, sleeping bag etc.)
Sanitary articles (toothbrush, -paste, soap etc.)
Personal medicine (if you use some kind of medication you will not stop needing it during the event)
Money (food, sweets and souvenirs will be available, we only accept cash)
Comfortable clothes (you will be sitting a lot)
Flashlight (the lighting is subdued during most of the event)
Hardware drivers (if you need to reinstall your hardware)
Sturdy sheet for mouse mat (the table surface may not be 100% even)
What NOT to bring & rules
---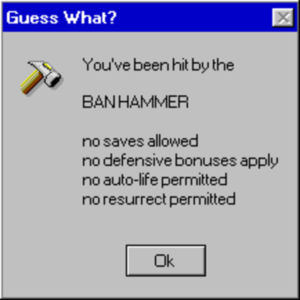 All kinds of drugs (including alcohol) are strictly forbidden. The same goes for any kind of disorderly, aggressive and/or rude behavior (or breaking our nations law, for that matter). People who are under the influence of alcohol or other drugs are not welcome on the premises.
The Crew reserves the right to expel participants or visitors who break the rules.
The event is supervised 24/7 by members of the Crew and all participants and visitors are to pay entrance and wear the TE-bracelet during the event.
Remember that your seating space is restricted, about 80 cm!
Only headphones allowed, therefore you will not need any speakers!
The power usage is restricted, therefore no coffeemakers, refrigerators, vacuum cleaners etc. allowed!
The Encounter Crew has the right to change these rules without any prior notice.
[/ms_accordion_item]
[ms_accordion_item title="Console Corner Info" color="#000000″ background_color="" close_icon="fa-tv" open_icon="fa-tv" status="close"]
Console Corner
---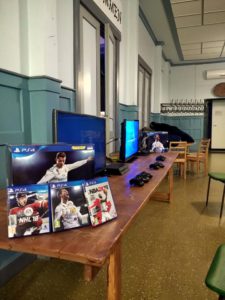 On every LAN-event we arrange you can find a console corner. We acquired this idea to entertain both visitors and players, but also because console-gaming has gotten bigger and is a great social-activity!
The games available to play right of now is FIFA 18, NHL 18 and NBA2k18. Yes, we know. Only sport-games, but they are the most competitive and the most fun for a group of people to play.
Tournaments will also be arranged for console. The past years we've had NHL 18 tournaments, but a FIFA 18 or NBA2k18 tournament is not a impossibility. It just depends on what the attenders wish for. Even visitors can attend our console tournaments, for a 10€ visitors pass of course. All the console tournaments are Winner takes it all and the winner is expected at the prize-ceremony.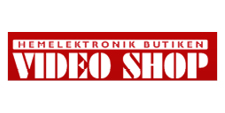 Golden rule for the console corner
Damages caused to the equipment is not tolerated, you break, you pay.
[/ms_accordion_item]
[/ms_accordion]