The Encounter 16
---
This LAN-event was a blazt, besides the CS-tournament that gave us a surprise when our server completely jammed. With over 190 players and somewhere around 60-70 visitors, we had a great time. The crew did break a time-record in preparing the LAN-event aswell.
---
Here you have vivid proof of the crew setting up the LAN in record-time.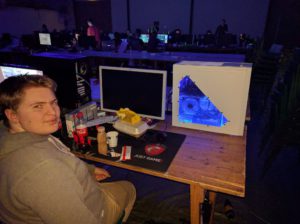 This man won a prize for best-setup. A really nice and clean setup with a hell of a beautiful case. Not too blingy.